when you drive along the interstate, do you ever pay attention to all of the scuff marks on the barriers? for the longest time i never really thought much about them, but a few years ago i started thinking about how each mark didn't just 'magically appear out of nowhere' but was the result of an accident. now, i know this fact is rather obvious, but its one of those things that once i started thinking about the human element behind it, i couldn't stop noticing the marks, and wondering about the very moment in which the mark appeared. maybe it might have been nothing and the driver didn't really even notice it, or maybe it might have been a catastrophe. ive opened up google maps and have dropped down the street view icon on a random point on i-10 in houston to take a look at some of the activity, starting here: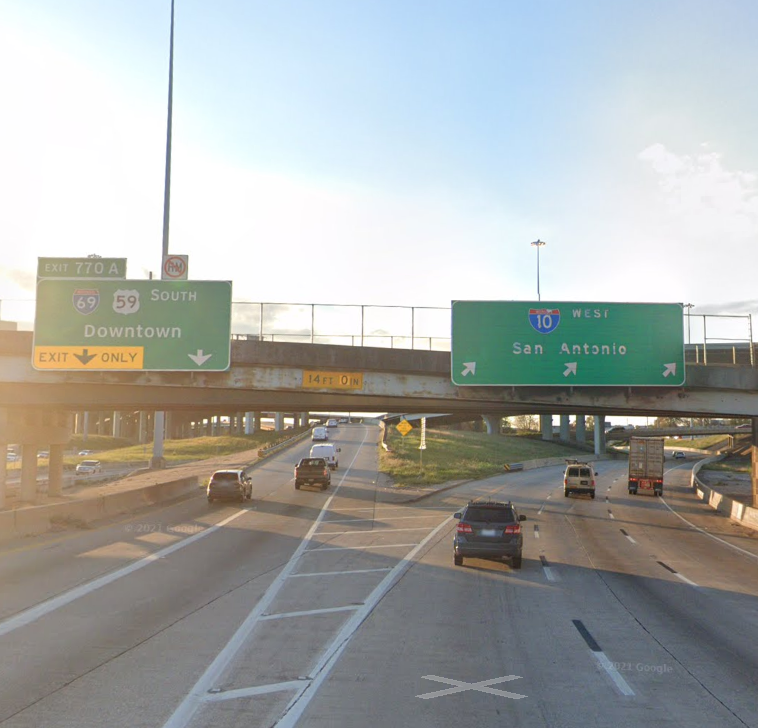 ill be going right, westbound towards san antonio.

immediately, right away, just feet from the opening, a car at some point got too close to the barrier and collided with the wall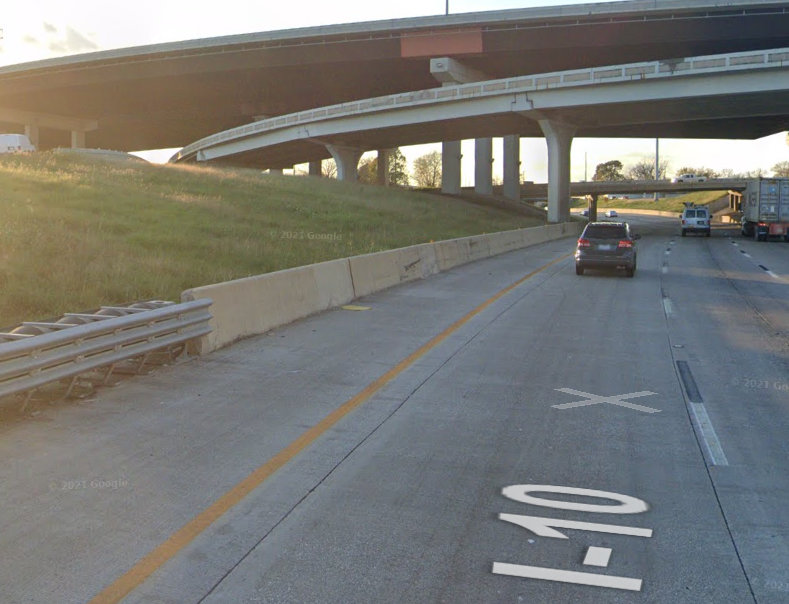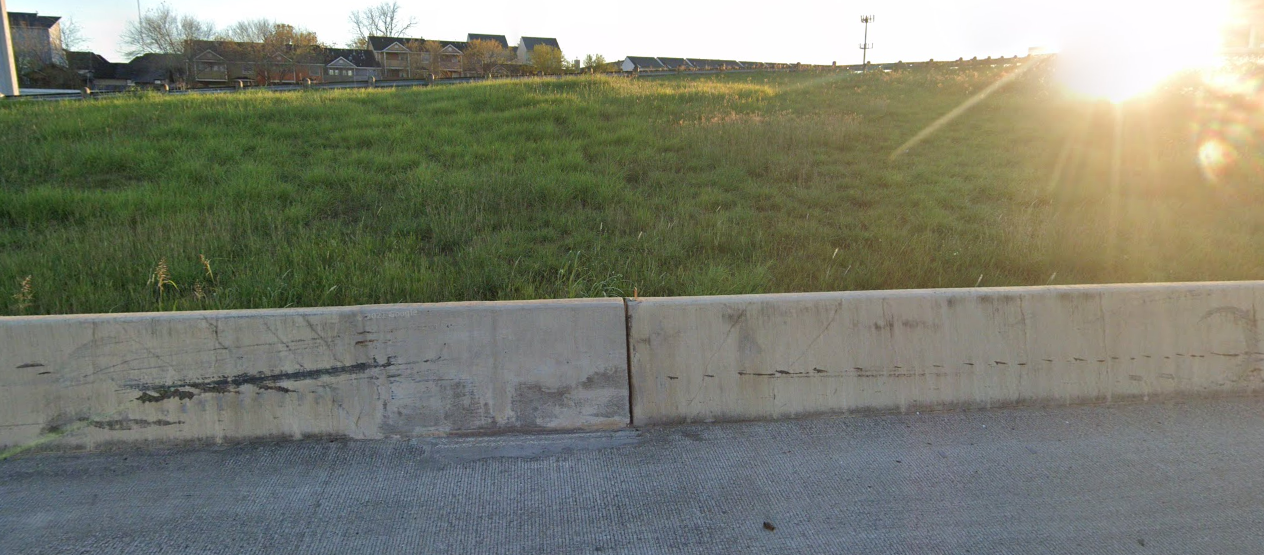 kind of hard to tell what exactly has happened here but clearly the car/truck/18wheeler scraped along for a second then lost contact and got back on the road. it's 2021 now, but in 2018 it looked more like this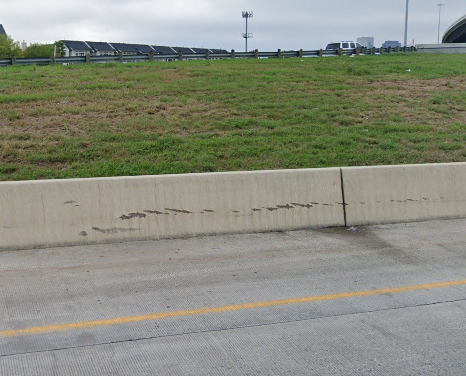 and still there in 2014: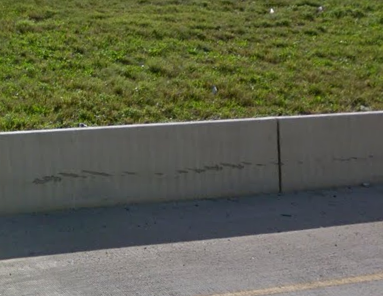 it must have happened between may 2014 and sep 2014, there's nothing there in may 2014: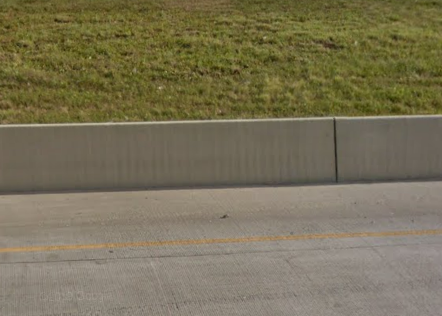 anyway, moving on, i won't be concerned so much with the historical dates of when the marks happened from this point forward..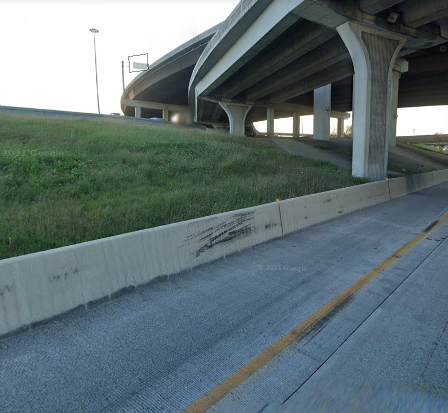 another accident a few more feet up. there's no more accident marks for a little while after this point.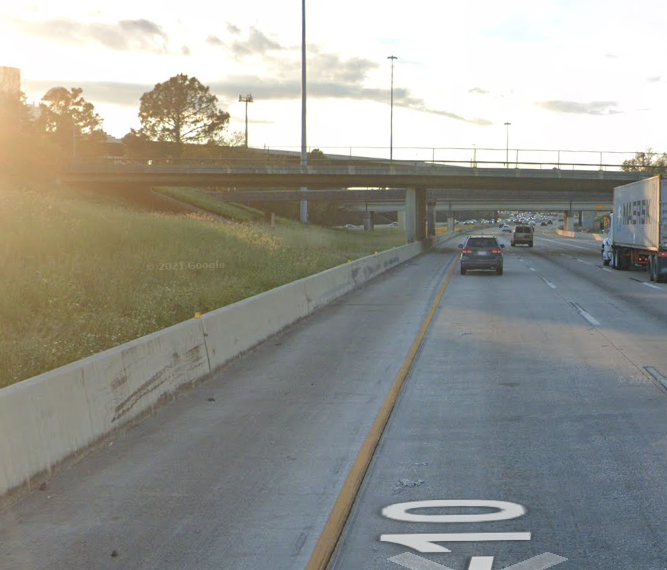 similar marks up ahead, same type of tire wall collision where the driver recognizes what's going on then moves back right.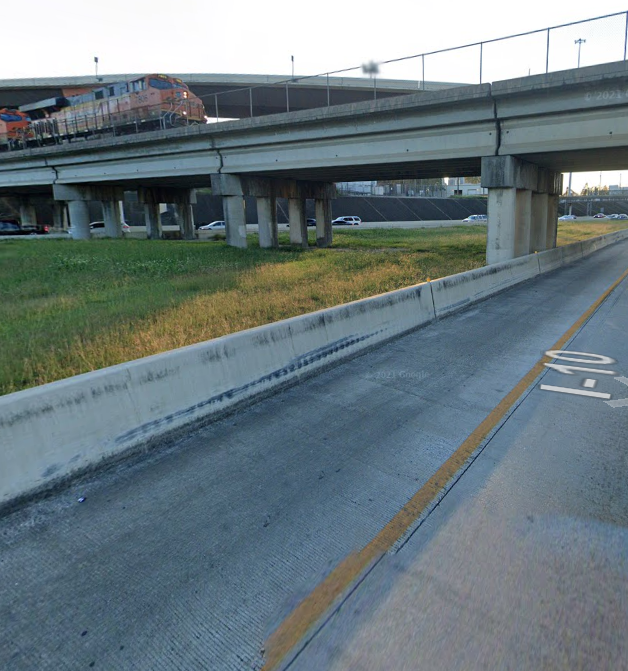 more of the same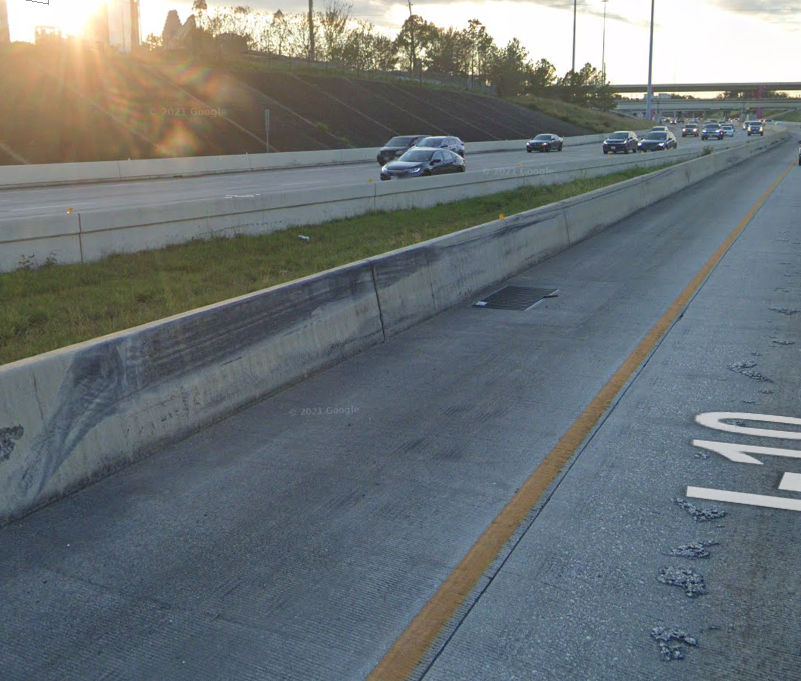 here, it seems like the impact was a bit more extreme. less rubbery tire marks but it looks like full body contact with the barrier, skidding along for dozens of yards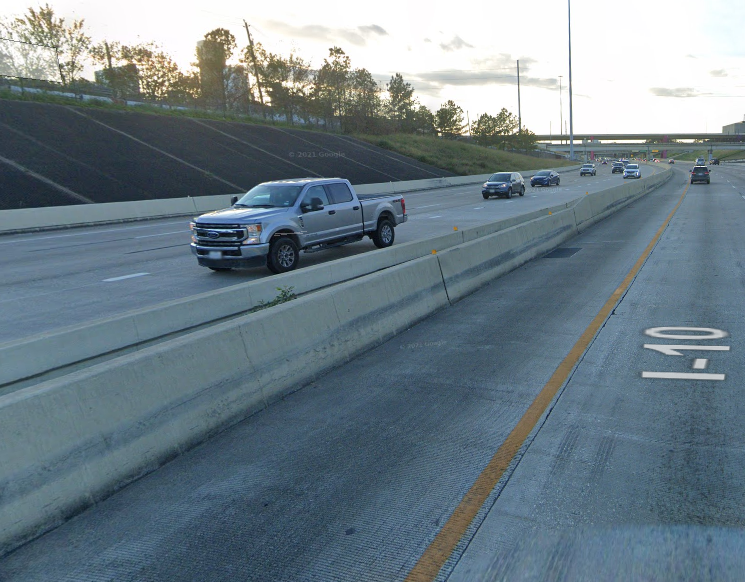 part of the same series of marks as the last image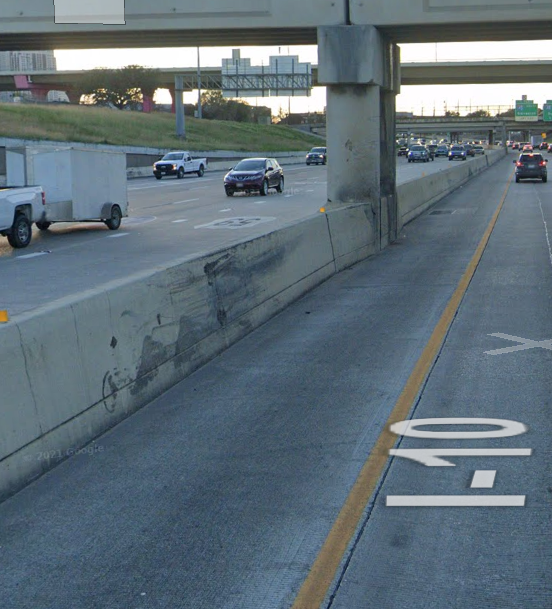 another accident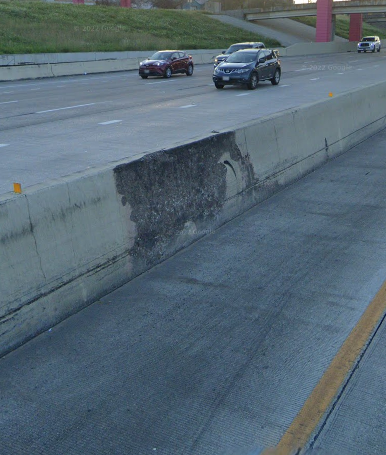 something....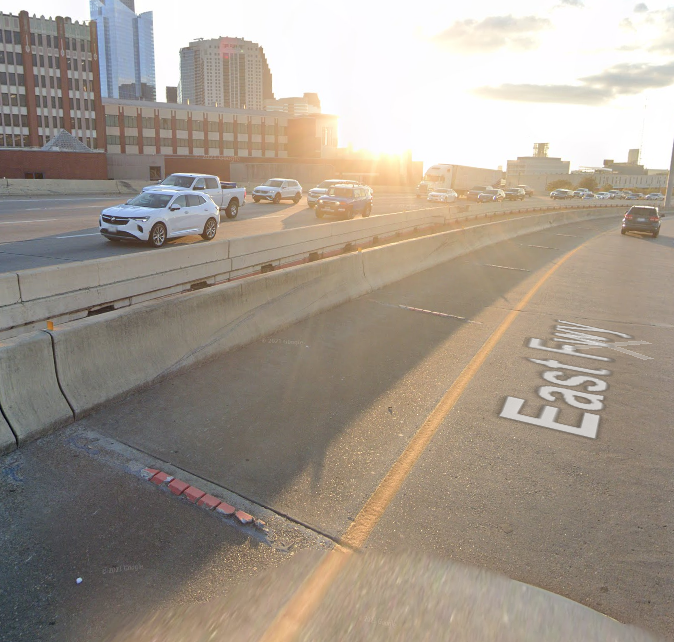 road beginning to curve for an upcoming i45 exit, driver kept going straight and started go collide with the barrier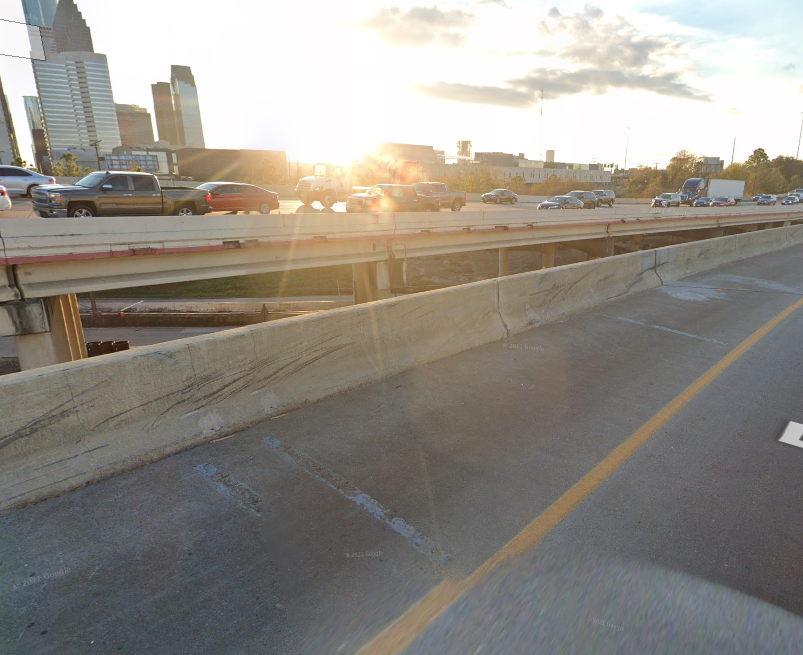 lots of collisions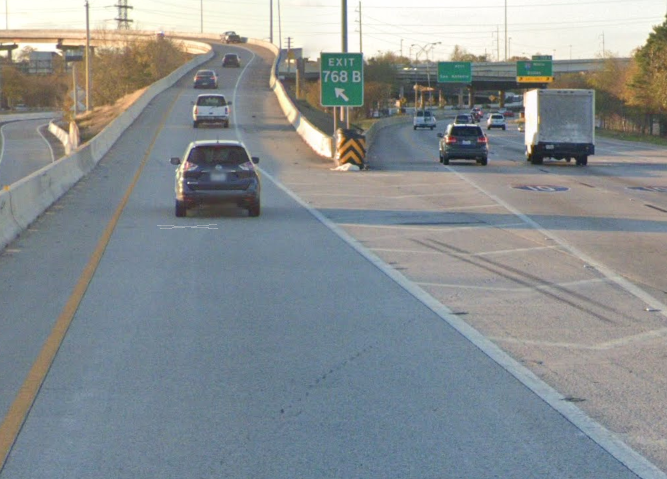 tire marks from not wanting to miss this exit (lets not take that exit)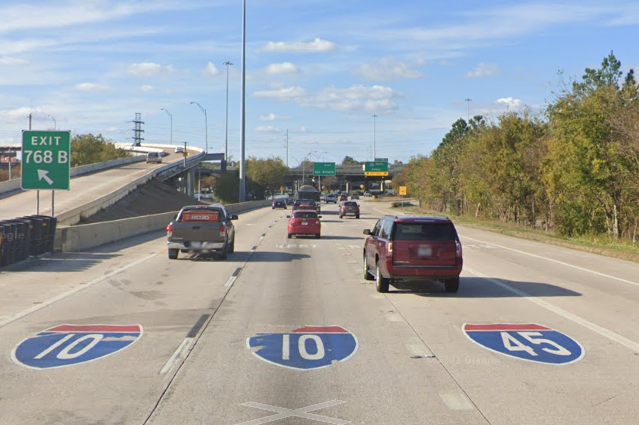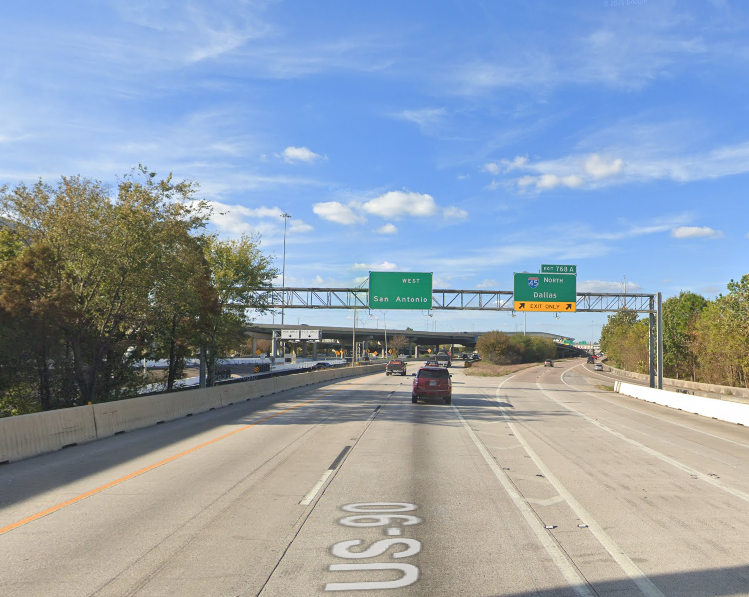 pretty minimal scuff marks here as the lanes are pretty opened up and there is more shoudler room. curiously though this San Antonio sign is totally missing an interstate logo.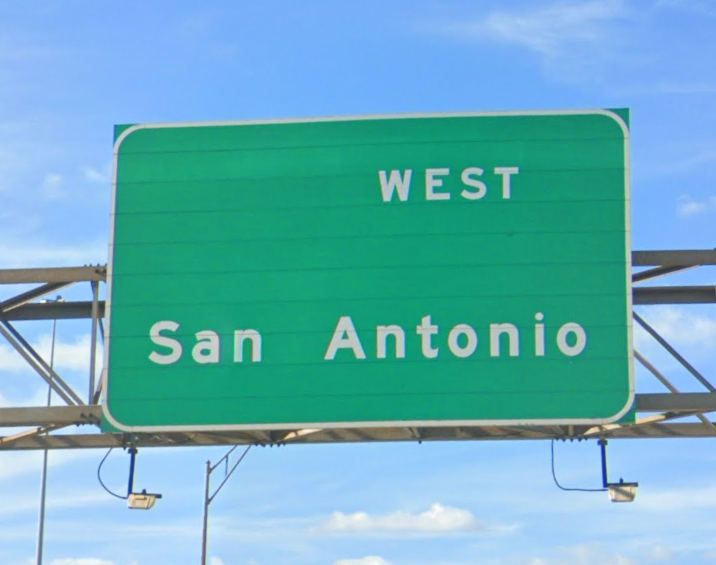 i used to wonder if this sign was some sort of anomaly and they just decided to not use a logo, but if you look at the history of the sign it seems the colors have just totally faded off.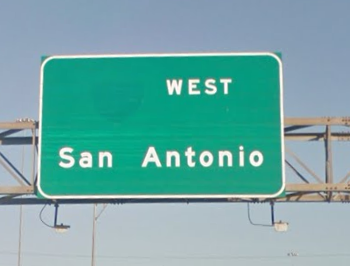 2018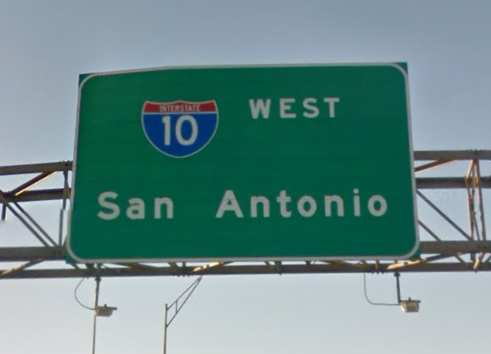 2016... wow, i guess this sign was underwater during the 2017 flooding.....

anyway, back to the road, the barrier is about to end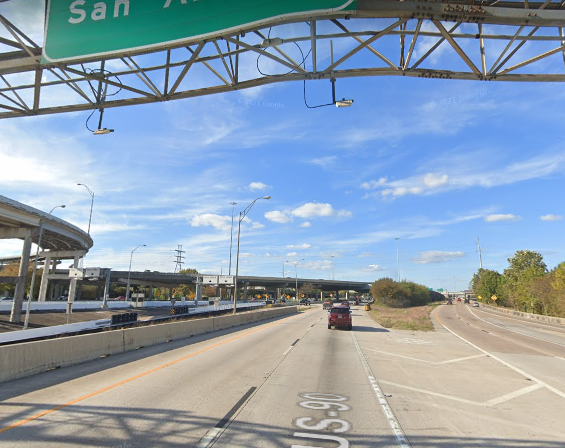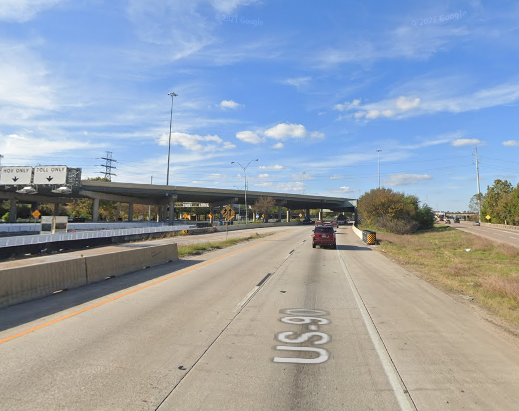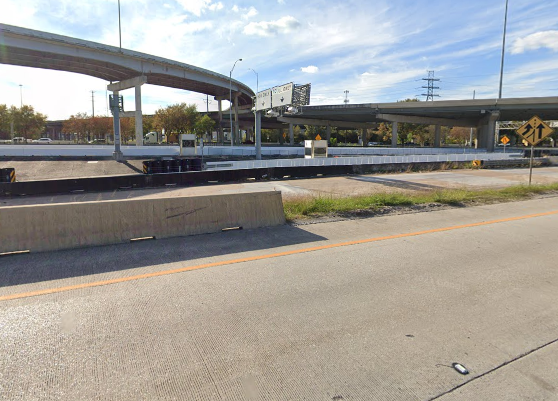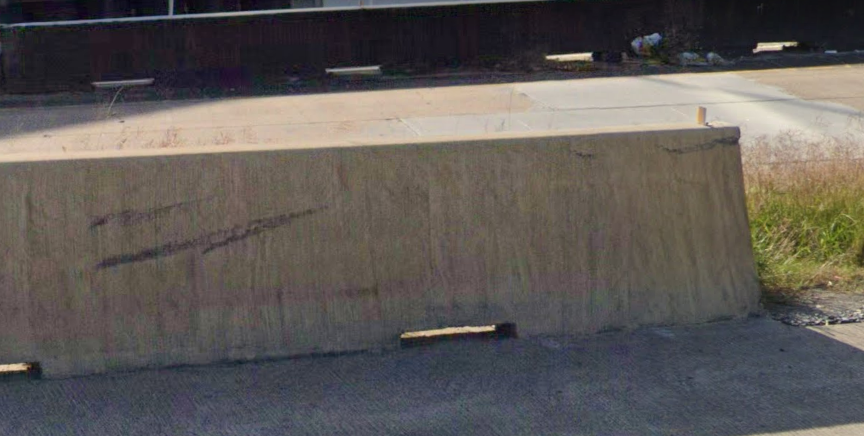 that's the end for the barrier collisions, and someone made contact right at the very last second