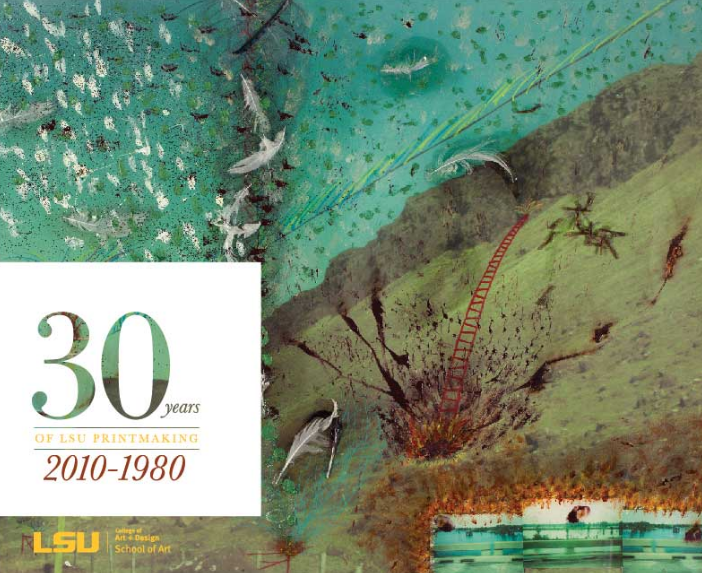 The book serves as a testament to the LSU School of Art's printmakers—those who have embraced traditional, digital, new, and innovative methods of image making. The work featured in 30 Years of LSU Printmaking demonstrates the continuation of the practice to explore advanced avenues of collaboration and expansive art making while maintaining the integrity of existing traditional methods such as lithography, intaglio, relief, silkscreen, and the art of book and papermaking—showcasing diversity in imagery and approaches to the print medium.
"I offer my heartfelt appreciation to the dedication of our printmaking faculty represented over these 30 years," stated Rod Parker, director of the School of Art. "James Burke, Kimberly Arp, and Leslie Koptcho. They are the champions of every work presented here."
The LSU School of Art extends thanks to Kenneth Miles of the Cox Communications Academic Center for Student-Athletes for his distinct vision, enthusiasm, and support for the production of 30 Years of LSU Printmaking. His generous patronage of this initiative has given life to a permanent record of 30 years in printmaking at LSU.
http://design.lsu.edu/30-years-of-lsu-printmaking/
---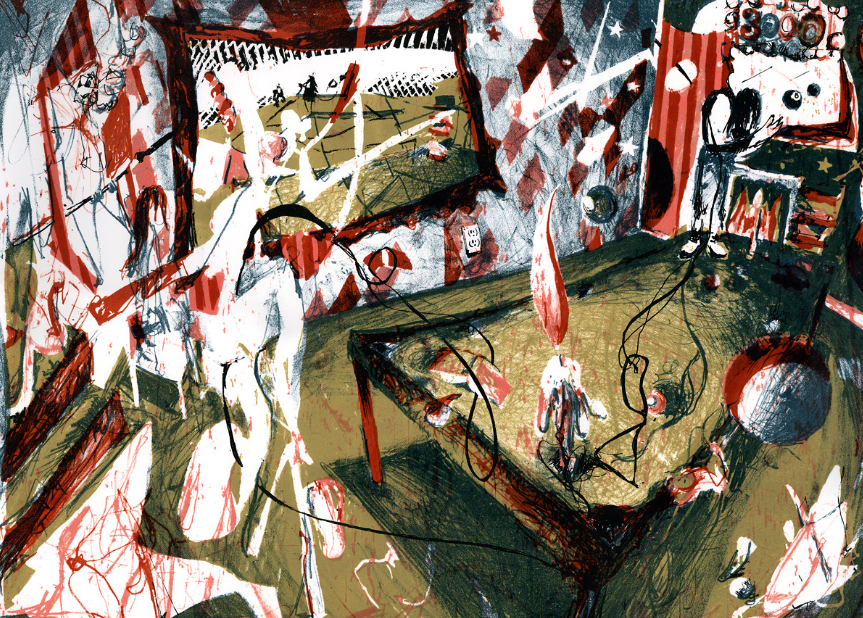 Balancing Act Too, Lithograph + Silkscreen, 2008

---
some more of my work from LSU
---
⇦